Graviera Cheese 100g
9,00€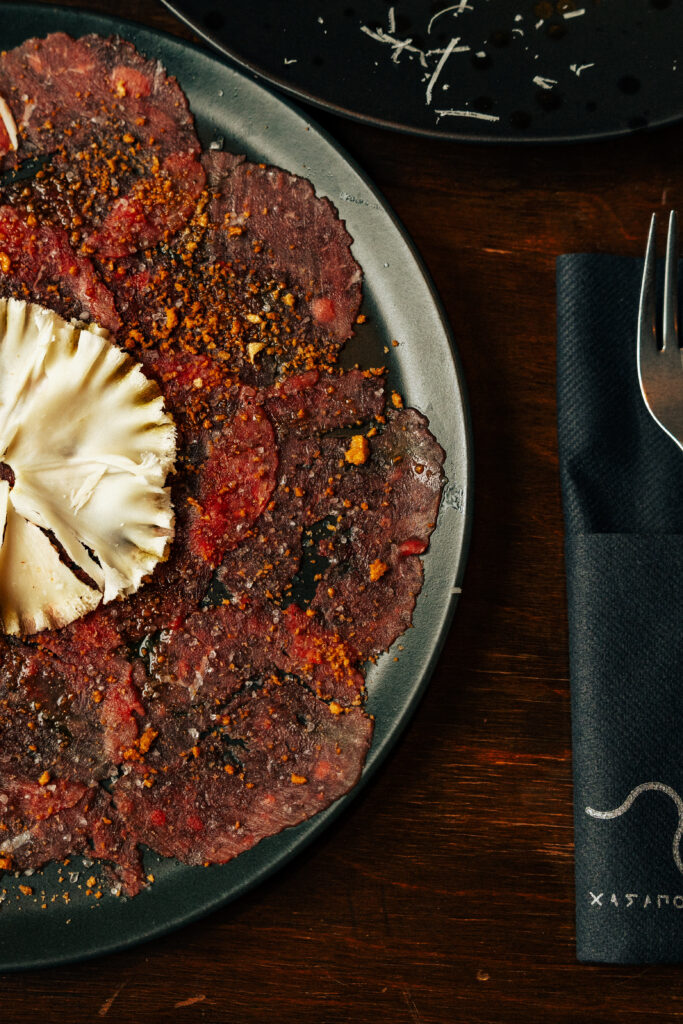 Tomato / cucumber / onion
Cherry tomatoes salad
12,00€
Sour mizithra cheese / capers / olive oil / carob rusks
Lettuce / fresh shallot / goat cheese / crispy dough
Lollo rosso lettuce / arugula / cherry tomatoes / fresh shallot / prosciutto / mozzarella
Black-Eyed Peas Salad
7,00€
Onion / dill / parsley / mint
Arabic pita nest / pork / tomato / onion / tzatziki dressing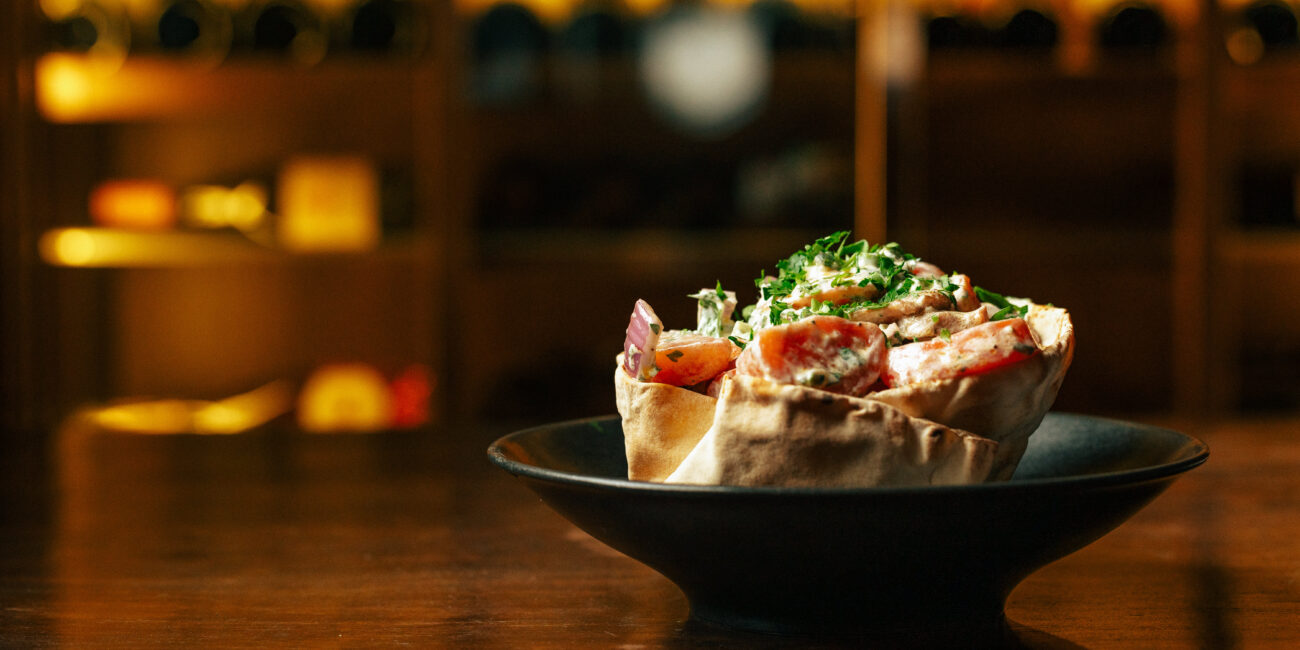 Fries with Raclette Cheese
10,50€
Double Raclette cheese / Spicy sausage
Fried Talagani Cheese
7,00€
Poached egg / egg vinaigrette
Pork Short Souvlaki
12,70€
Veal Short Souvlaki
18,00€
Veal liver wrapped with lamb intestines
Sheep Prosciutto Pizza
18,00€
Avocado mayonnaise / strawberries / onion pickles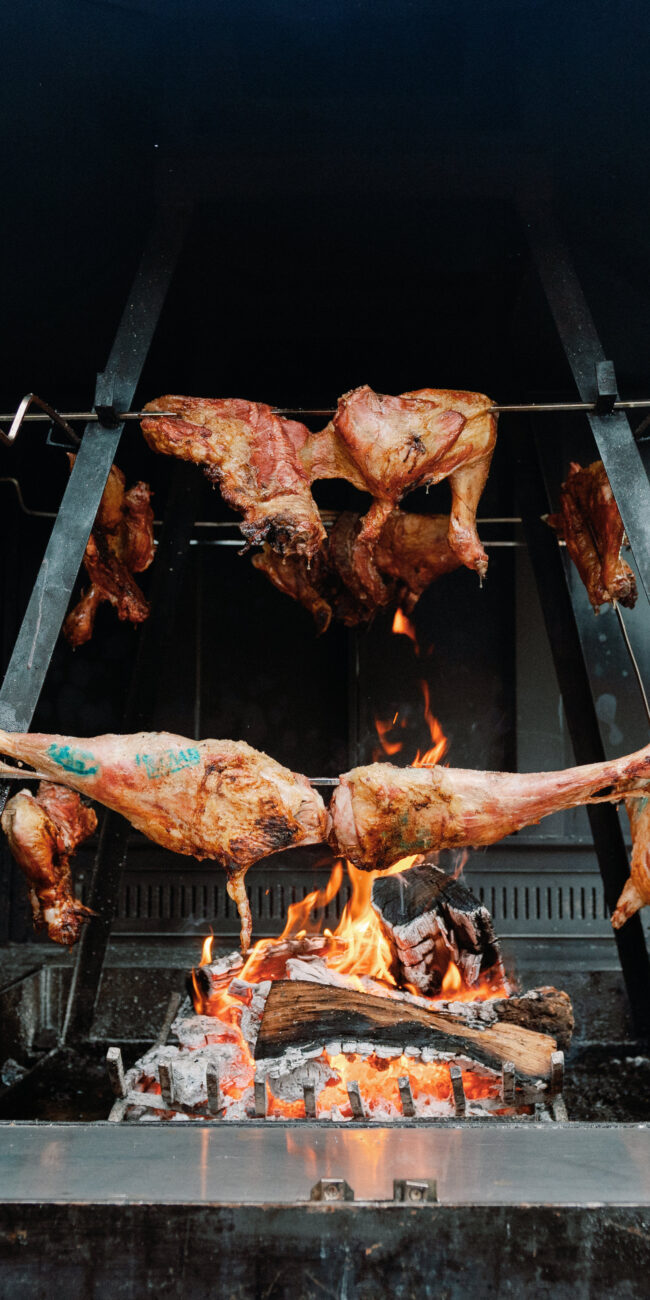 Available every Friday and Saturday or by prior order
Traditional Sikotaria
15,50€
Lamb liver slow cooked with lemon and olive oil
Lamb in the Gastra with Fries
8,50€
Cooked Pork Belly Slices
12,50€
Served with fried eggs and feta cheese
Fresh butter / mizithra cheese
Ask us about the cut of the day
Mixed lamb chops
36,00€/kg
Hand / leg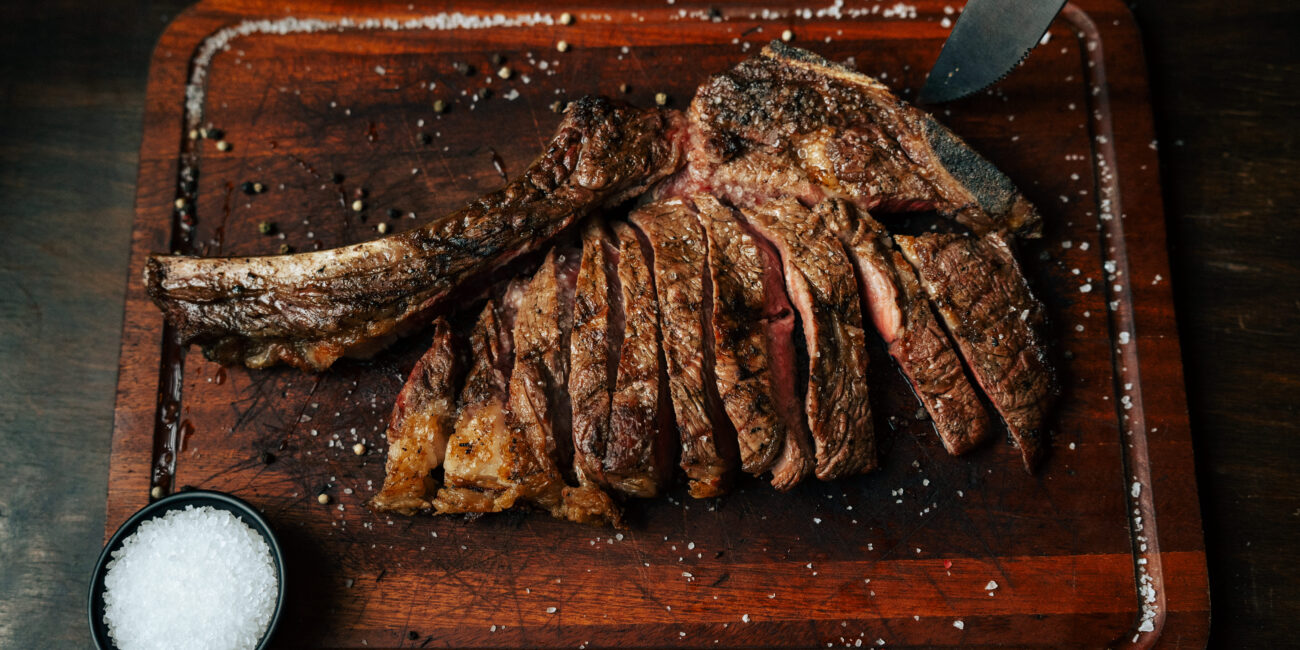 New york cheesecake
9,00€
With forest fruits
Chocolate tower with ice cream
20,00€
Serves 4 people
*Please inform us of any allergens.
*We use fresh extra virgin olive oil from Mytilene and genuine Greek Feta in the preparation of our dishes.
*We use pure extra virgin olive oil and sunflower oil for frying.
*All prices include all applicable taxes.
*Legal Representative: Stavroula Akrivou
*The consumer has the right not to pay if he does not receive the legal document.